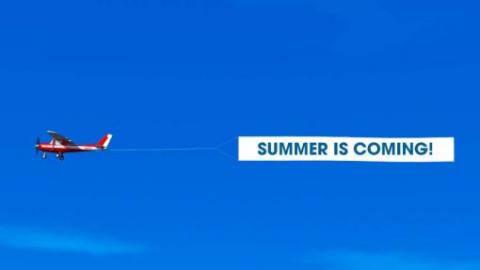 By Jeremy Hawkins, PhD, ATC
In Disney's
Frozen
, Olaf (a jolly snowman) breaks into song singing about what frozen things do in the summer. Thought athletic training students aren't likely to melt during the summer, they can plan ahead to make the most of this time of year. Here are a few suggestions to help AT students keep skills sharp over the next few months in preparation for the fall semester:
Continue to review and study. Taking a break is important for your mental, emotional and physical health, but leaving behind all things athletic training for a few months can be detrimental to your progress. Identify a few things to review per week and stick to your schedule. Avoid having a list so long that it is overwhelming, but make sure it is long enough that over the course of the summer you will be able to review the things you've learned so far in your program. When the fall semester rolls around, you will be glad you did. (For more study suggestions, see the March 2014 NATA News, p. 24.)
Prepare for the future. It is never too early to identify where you are going after graduation.  Spend some time over the summer researching graduate programs and the requirements of each program. Are chemistry and physics required courses? Do you need to take the GRE? What score is the program looking for? (If you just completed your junior year, I would recommend you take the GRE at least once, depending on your score, before the summer is over.)  If graduate school is not in your future, pay attention to the NATA Career Center and see what type of jobs are available and what those positions require. You can also go out into your community and network with those who may be hiring after you graduate. By getting a jumpstart on identifying the nuances of the different graduate programs and potential employers, you can incorporate their requirements into your education when you head back to school.   
Serve! I believe there is no better way to rejuvenate than to go and do something for someone else. Identify individuals or organizations in your community that could use a helping hand and jump in. There are most likely a number of opportunities that will help you advance your career, but I would encourage you to find at least one that has nothing to do with athletic training. You will find it to be a rewarding experience to give back without agenda.
In the end of
Frozen,
Elsa gives Olaf his own personal cloud, allowing him to be active during the summer. With some prior planning and some goals in mind, you too can have an active and productive summer, helping you progress on your way to becoming an athletic trainer.
Posted by Jordan Grantham (jordang@nata.org) on behalf of blog author Jeremy Hawkins, PhD, ATC
Read more posts from Jeremy:
- Tips for AT Students to Foster Relience
- Emphasizing Ethics in Education