February 1, 2016 by
Todd Christman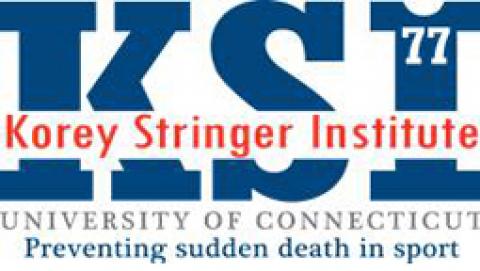 Since the pilot-launch of the ATLAS project at the NATA symposium in St. Louis this year, the KSI team has been extremely busy working alongside the NATA Secondary School Athletic Trainers' Committee (SSATC) to map all of the athletic training services provided at the secondary school level across the nation! "What we did was take all of the data from the Benchmark Study (funded by the NATA) and mapped every school based on their zip code using an online program call Zeemaps by Zee Source" said Rob Huggins, Vice President for Research at KSI. Currently, KSI is working with secondary school committee chair Larry Cooper to distribute the ATLAS survey to each states' athletic training association President and SSC Chair asking them to distribute information containing the link of their state's map and the required ATLAS survey to all of their secondary school members.

"Since this summer, we have had upwards of 10 undergraduate students, 2 graduate students, and Dr. Huggins working on organizing and merging the Benchmark Study data with the ATLAS survey data and right now we have it to a point where we can weekly update each state's map as the surveys come in" stated Sarah Attanasio, Assistant Director of Sports Safety Policies. With all of that man power, KSI is ready to handle the rest of the states and they hope that they will have over 8,000 responses by the end of the school year.

The mapping of each state in concert with the survey data is what Larry Cooper and Dr. Huggins hope will become something truly amazing. "Not only will this serve as a valuable resource to each state's athletic training association, this data can be used to assist with legislative efforts and hiring of athletic trainers, and based on some of the questions we ask in the survey we can tell whether or not Athletic Trainers are practicing emergency action plans, if they have their standing orders signed by a physician, and even improve communication following a concussion between two high schools athletic trainers that may not know each other" said Samm Scarneo, Director of Youth Sport Safety.

The information that the NATA SSATC and KSI plan to obtain from this project is endless and is something that KSI hopes will become "real time". "We hope that Athletic Trainers in each state will be able to readily access ATLAS and use it to communicate, legislate for more full time positions, and on the research side of things by using accessible national education statistics data, we hope to figure out what factors result in an athletic trainer being hired full time in one district over another district whether it be socioeconomic, geographic, or even population density based" said Huggins.

Within the coming months KSI plans to continue to distribute the survey with the help of the NATA SSATC and each state's high school committee chairs, but they are also looking to start distributing via e-blasts and the NATA website as well. Recently, NATA District One Director Tim Westin or "Westy" visited the KSI office and said "this project has huge potential and is something that is game-changing" he went on to say that that he would urge the members of District One as well as the other District Directors to complete the survey and help in any way he could.

If you have any questions or concerns about the ATLAS Project, or would like to receive further information, please contact Robert Huggins.