August 15, 2022 by
Todd Christman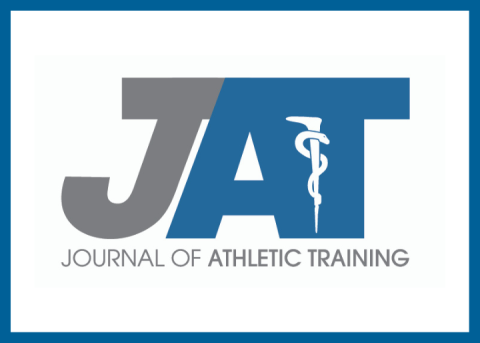 The Journal of Athletic Training is pleased to announce a forthcoming special issue focused on mental health and well-being. The journal seeks original research reports and systematic reviews that will advance knowledge surrounding the mental health and well-being of both the athlete and athletic trainer.
The narrative around mental health has become more prominent, and despite the efforts to reduce the stigmas surrounding it, as well as to implement mechanisms that will help athletes manage their responsibilities and sport demands, more and more athletes are struggling with anxiety, depression and disordered eating. In the first few months of 2022, the collegiate athlete suicide rate has already surpassed that of previous years. The stress associated with balancing academics and the demands of everyday life, on top of athletic expectations, seems to be enough to so overwhelm some, that in a single desperate act, they want the struggle to end. In 2020, the American Medical Society for Sports Medicine released a best-practices document that focused solely on athletic care for an athlete who may suffer from a mental health concern. The document is a direct recognition of the effect that strenuous participation in sport can have on an individual. Continued efforts are needed to help address the concerns centered on the demands of sport participation for players and working in sport for health care professionals.
Manuscript Preparation, Submission, and Review Process: Please review the Authors' Guide ( https://meridian.allenpress.com/DocumentLibrary/NATA/2020_JAT_Authors'_Guide.pdf ) for instructions on preparing manuscripts. Manuscripts should be submitted no later than Oct. 15 using the online submission system: https://jat.msubmit.net. The cover letter should state that the manuscript is intended for the special issue "Mental Health and Well-being." Authors should answer all submission questions related to special issues and select "Mental Health" as the "Special Section."
Narrative reviews, current clinical concepts and other manuscript types are by invitation only. Please contact the guest editors (contact information below) to suggest topics for these types of manuscripts. The Journal of Athletic Training is the final authority on the disposition of your contribution and possible inclusion in the special issue or a regular issue. Acceptance is not guaranteed.
All manuscripts will undergo the normal peer-review process, which will be overseen by guest co-editors Tamara Valovich McLeod, PhD, ATC (tmcleod@atsu.edu), and Stephanie M. Singe, PhD, ATC (stephanie.m.singe@uconn.edu). More information is available at https://bit.ly/3mnx0kc. For questions about the issue, contact jat@slu.edu. We look forward to your submission.