November 2, 2023 by
Kristin Carroll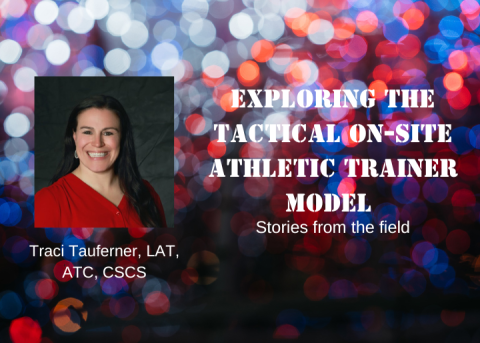 By the NATA COPA Public Safety Committee
In an article in the November NATA News, p. 33, the NATA COPA Public Safety Committee outlines the advantages of police, fire and public safety departments having athletic trainers on-site to help tactical athletes return to work faster following an injury. This blog series is an extension of that article, highlighting three ATs employed in emergency services departments around the country. These blogs will highlight how the on-site athletic trainer model works in departments of different sizes and budgets. This will demonstrate how the model is implemented in real-world settings, its effectiveness and adaptability across different organizational contexts, giving a clear understanding of its advantages, challenges and results. Today's blog highlights Traci Tauferner, LAT, ATC, CSCS, from Stevens Point, Wisconsin.
Since 2010, NATA COPA Public Safety Committee member Traci Tauferner, LAT, ATC, CSCS, has been collaborating with the City of Stevens Point Police and Fire Department through her role at Advanced Physical Therapy & Sports Medicine.
One needs to look at the numbers to understand the scale of Tauferner's impact. In a realm where every second matters, she has played a significant role in the city, which employs 56 police officers and 46 firefighters across two stations and one district. With an annual call volume of 12,000, this small, rural agency can't overstate the urgency of maintaining a full roster of employees in peak physical condition. The graph below shows how her interventions contribute to reducing downtime and workers' compensation days due to injuries. With four initial evaluations and 18 monthly follow-ups, her consistent efforts resulted in fewer days lost to injuries and faster recoveries.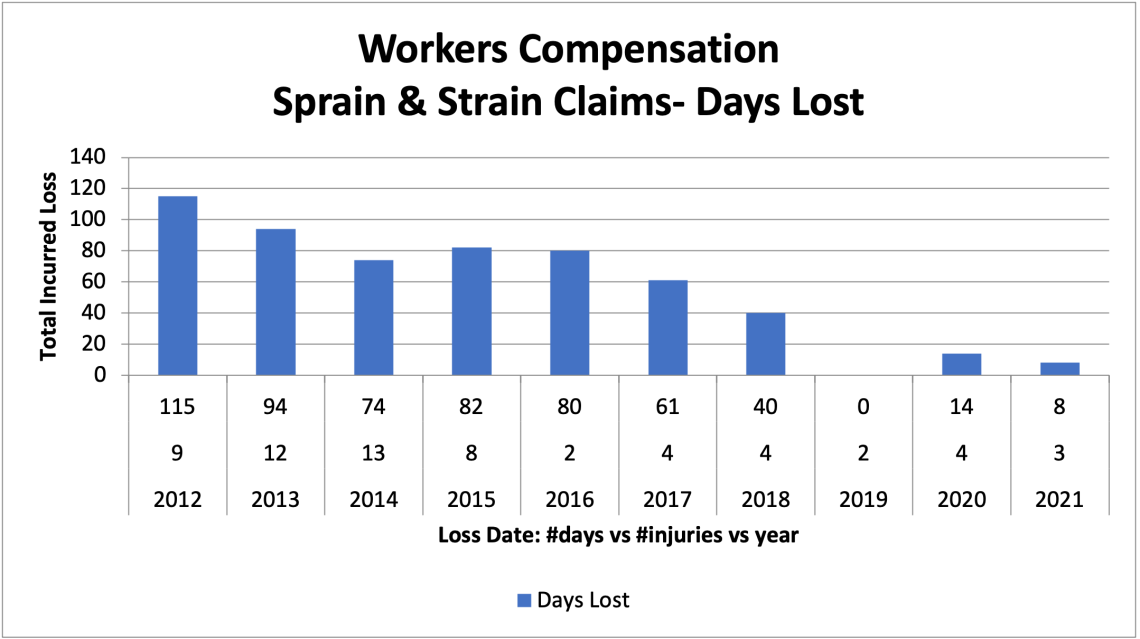 Tauferner's daily work life revolves around supporting the physical well-being of the individuals who make up the police and fire departments. Early mornings are the norm, enabling her to accommodate the varying shift rotations of these professionals. Her schedule includes evaluations, rehabilitation sessions, fitness assessments and tailored strength-training programs. Her expertise is also instrumental in training new recruits, where she imparts essential injury prevention techniques.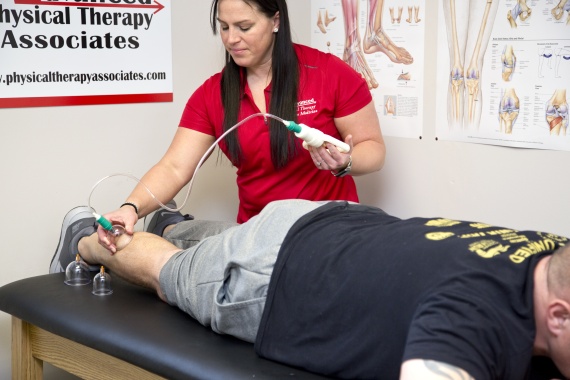 For Tauferner, the public safety setting is more than just a workplace: It's a calling that allows her to blend her passion for health care, wellness and fitness with her background as an Army veteran. Athletic trainers operate within five domains that encapsulate their multifaceted role in injury prevention, care, intervention and health care administration. In public safety, these domains come alive as Tauferner combines her skill set to contribute holistically to the well-being of the personnel she serves.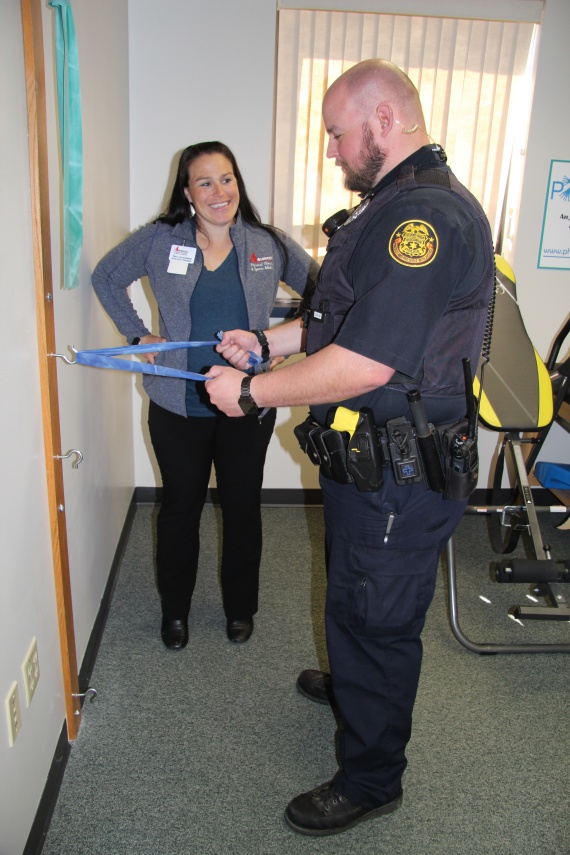 One success story that illustrates Tauferner's skill: A firefighter who suffered a severe leg injury off-duty contacted her for assistance in his recovery and return to work. Through careful rehabilitation, she played a pivotal role in preparing the firefighter for a job-specific test. Designed to evaluate his readiness for duty, this test was completed and allowed him to return to work six weeks ahead of expectations. The impact of this achievement was far-reaching, saving the department substantial overtime wages, restoring the firefighter's confidence and reinforcing the community's trust in his ability to perform his duties safely.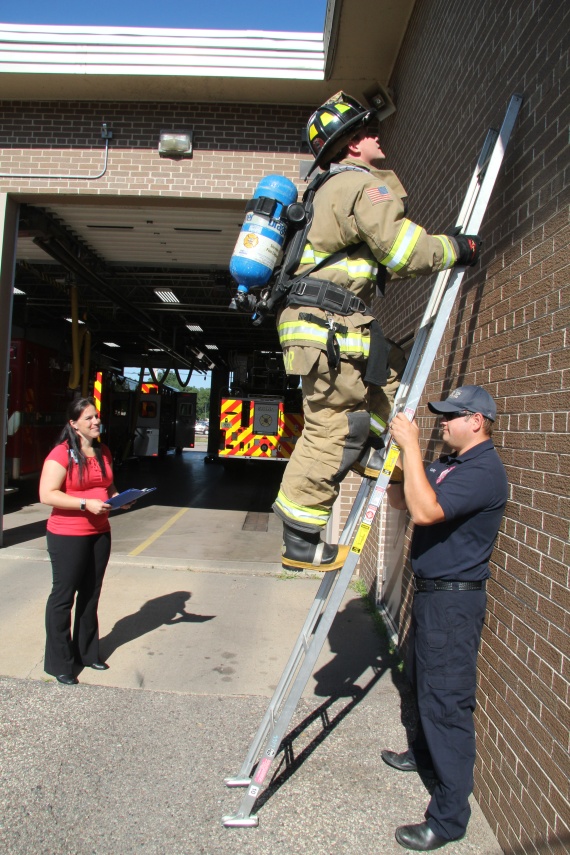 As this story highlights, officers and firefighters are well-equipped to help others, but they often neglect caring for themselves. Entrusted to protect and serve, they're known for their ability to ignore pain and push through injuries. Such resiliency becomes a kind of code, one the athletic training model seeks to dismantle. Getting an injured tactical athlete back to the job quickly and safely means the world to the individual, especially one whose career is simply an extension of their being. Imagine adopting a model capable of delivering that kind of result in a repeatable, sustainable fashion. The benefits for public safety organizations are numerous.