August 17, 2018 by
JordanG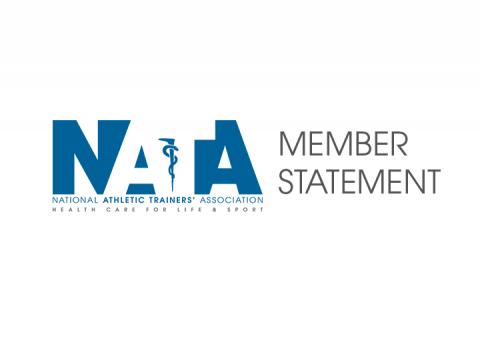 As with many of you, NATA has been following the death of Jordan McNair, a 19-year old football player at the University of Maryland. While NATA cannot comment on the specifics of the McNair case, this tragic event has brought a conversation on medical care models at institutions to the forefront of sports.
As previously published by NATA, the gold standard of care, recommended by the NCAA and NATA, is a medical model that includes an administrative structure that empowers all medical and health care professionals, including athletic trainers, to make decisions related to the health and safety of athletes without influence from the athletic department, including coaches and other personnel.
The current conversation in the media presents all institutions with an opportunity to examine their delivery of care and medical processes to ensure the model focuses solely on the interest of the student athlete. This standard should be supported both structurally and functionally so that regardless of leadership or staffing changes, the institution can confidently prioritize student athlete health and safety when making all medical decisions.
NATA has engaged in efforts to educate media on the importance of the independent medical care model and encourage further conversation. In doing so, NATA is not suggesting that any of the above standards were or were not in place at the University of Maryland. NATA will not make any assessments or comments on the details of this tragedy, nor will the organization in the future – as that is not the role of a membership association. Since athletic training is in the national spotlight, NATA wants to ensure the collective voice of ATs is expressed in a constructive way that advances patient care and well-being.