September 23, 2021 by
Elizabeth Quinn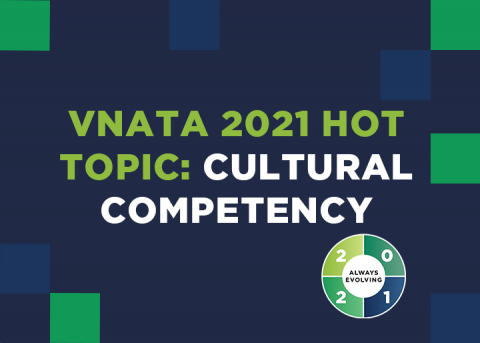 The 2021 NATA Virtual Clinical Symposia & AT Expo is far from over. Those who register by the Sept. 30 deadline will now have access to the entire VNATA 2021 platform, including the on-demand education programming, AT Expo and live networking features, through 11:59 p.m. CDT Oct. 14 – an additional two weeks!
This extension was granted because recent weather events, such as Hurricane Ida, have impacted the lives of many of our members and we want to ensure that registrants have the time they need to earn up to 25 CEUs, including 7.5 EBP CEUs, offered during VNATA 2021.
Being culturally competent is imperative to athletic trainers to ensure they are providing optimal health care to all patients. Patient values are individual characteristics, such as gender, race and ethnicity, sexual orientation, religion and socioeconomic status, that can influence health and well-being. Culturally competent health care providers understand how these values influence outcomes and can positively or negatively impact the patient's experience. VNATA 2021 provides ATs several opportunities to expand their knowledge and become more culturally competent.
Below is a selection of sessions examining cultural competency and patient values. Learn more about all of the sessions offered during VNATA 2021 on VNATA 2021's schedule webpage. More information on cultural competency can be found on the NATA Cultural Competence webpage.
"An Introduction to LGBTQIA2S+ Education, Inclusion, and Advocacy for the Athletic Training Student," presented by Lyn Meyerhoff, MS, LAT, ATC, and Meghan Wonderling, DPT, LAT, ATC, CSCS
"Beyond the Binary: Exploring Transgender, Non-Binary (NB), Gender Non-Conforming (GNC) and Other Identities Within the LGBTQIA2S+ Community," presented by Lyn Meyerhoff, MS, LAT, ATC, and Meghan Wonderling, DPT, LAT, ATC, CSCS
"Cultural Competence & Leadership Diversity: Planning for the Future of Athletic Training," presented by Kysha Harriell, PhD, LAT, ATC
"Cultural Competence in the Profession of Athletic Training: Anti-Racism and Patient Allyship," presented by Jeffrey Kawaguchi, PhD, PT, ATC
NATA Ethnic Diversity Advisory Committee session "Mental Wellness and Disparities in Ethnically Diverse Populations," presented by Chantelle Green, PsyD, ATC, and Kevin Ahmaad Jenkins, PhD
"More Than Just Words: Intersectional Microaggressions and the Journey To Eliminate Cultural Barriers to Patient Care," presented by Candace Lacayo, PhD, LAT, ATC, and Karlita Warren, PhD, ATC
NATA LGBTQ+ Advisory Committee session "Social Determinants of Health and the Impact on the Health & Well-Being of LGBTQIA+ Patients," presented by Jennifer Sturtevant, MBA, LAT, ATC, and Sean Rogers, DAT, ATC
"Socio-Cultural Examination in Patient-Centered Care," a Free Communications Oral presentation presented by Anthony Cosby, MA, ATC, Brea Stanton, ATC, Carly Wilson, Claire Brewer, Daniel Walen, DAT, AT, ATC, Eliza Barter, DAT, LAT, ATC, Hannah Robison, MS, LAT, ATC, Jessica Wallace, PhD, LAT, ATC, Jodee Roberts and Kim Evans
It's a Reporting Year
2021 is a reporting year for athletic trainers, and NATA is here to help. To ensure you earned CEUs after attending a session during VNATA 2021, allow pop-ups and redirects to prevent the device from blocking the assessments. In order to access the assessment, you must watch each session in its entirety. All assessments must be completed by 11:59 p.m. CDT Oct. 14 in order for the CEUs to be counted.
You can check your transcript in the VNATA 2021 platform by going to Account and clicking on "Request New Certificate." A link to access one's Statement of Credit will be sent to the email address used for your VNATA 2021 login by the end of October. Contact knowledgeinitiatives@nata.org if you doesn't receive the email or have questions about the CEU/Statement of Credit process.
There's still time to register! Visit the VNATA 2021 website and click on the register tab for more information.