February 19, 2020 by
Elizabeth Quinn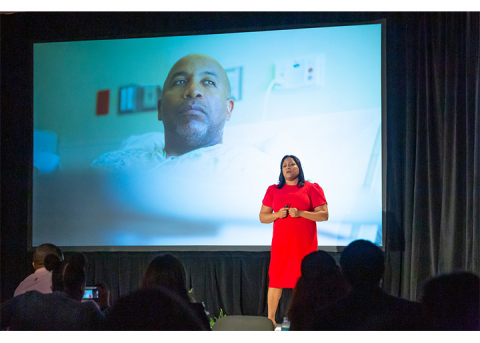 Everyone comes from different experiences, backgrounds and cultures, and it is the duty of athletic trainers and all health care providers to be aware of how these differences can affect patient care.
Kysha Harriell, PhD, LAT, ATC, discussed the importance of cultural competency in health care during the University of Miami's 'Cane Talks earlier this year. Harriell holds an extensive résumé as she is currently the associate clinical professor, executive director of the Office of Academic Enhancement and chair of the Residential Faculty at the University of Miami as well as the chair of the NATA Ethnic Diversity Advisory Committee. In fact, at the age of 24, she became the first African American female athletic trainer to work in the University of Miami's athletic department.
"I knew I wanted to be an athletic trainer from a very young age," Harriell said. "As a first-generation college student, it took me a while to adjust to college. My parents couldn't really help me with expectations or even with some little logistics. Also, in my [program], there weren't many females and no ethnically diverse athletic trainers. Not seeing very many people who looked like me, I started to question if I belonged in this profession. All of that changed when my professor – still an outstanding mentor of mine – had a talk with me and basically told me to 'get it together.' That talk, along with his support and an opportunity to attend the NATA Clinical Symposium & AT Expo, changed everything.
"During my first NATA convention, I discovered EDAC. I literally opened a door, and there was a room full – a small room at that time, but still a room full – of ethnically diverse athletic trainers. They looked like me! That was a game-changer; I went back to school more confident and more determined to be an athletic trainer."
Working in the health care profession means that ATs will encounter every type of patient, each with different needs, preferences and requests. Cultural competency plays an important role in athletic training and allows ATs to better connect with their patients; however, it is an ongoing process to learn and be mindful of new terms, preferences, etc.
"My domestic and international travel and cultural experiences as an AT taught me many lessons and led me to learn more about cultural competency," Harriell said. "I knew that when my track athletes from Jamaican said their 'leg' hurt, they could be referring to anything from the hip down. Working basketball in St. Croix, I learned that ice wasn't used after practice. Yet, athletes often wrapped their joints in a tar-like ointment and a palm leaf thought to draw inflammation from the joints. When working FIBA basketball in Cuba, when I requested hielo, instead of getting cubed or crushed ice in a cooler, I would be getting a very massive block of ice dragged across the gymnasium floor. These cultural lessons taught me how to inquire about different health practices, how to negotiate care and, most importantly, how to respect differences."
In honor of Black History Month, NATA would like to recognize Harriell for her achievements and insightful knowledge on diversity. Harriell shared the impact of her 'Cane Talks presentation and discussed the importance of cultural competency, especially in regard to what people of color might experience in the health care profession.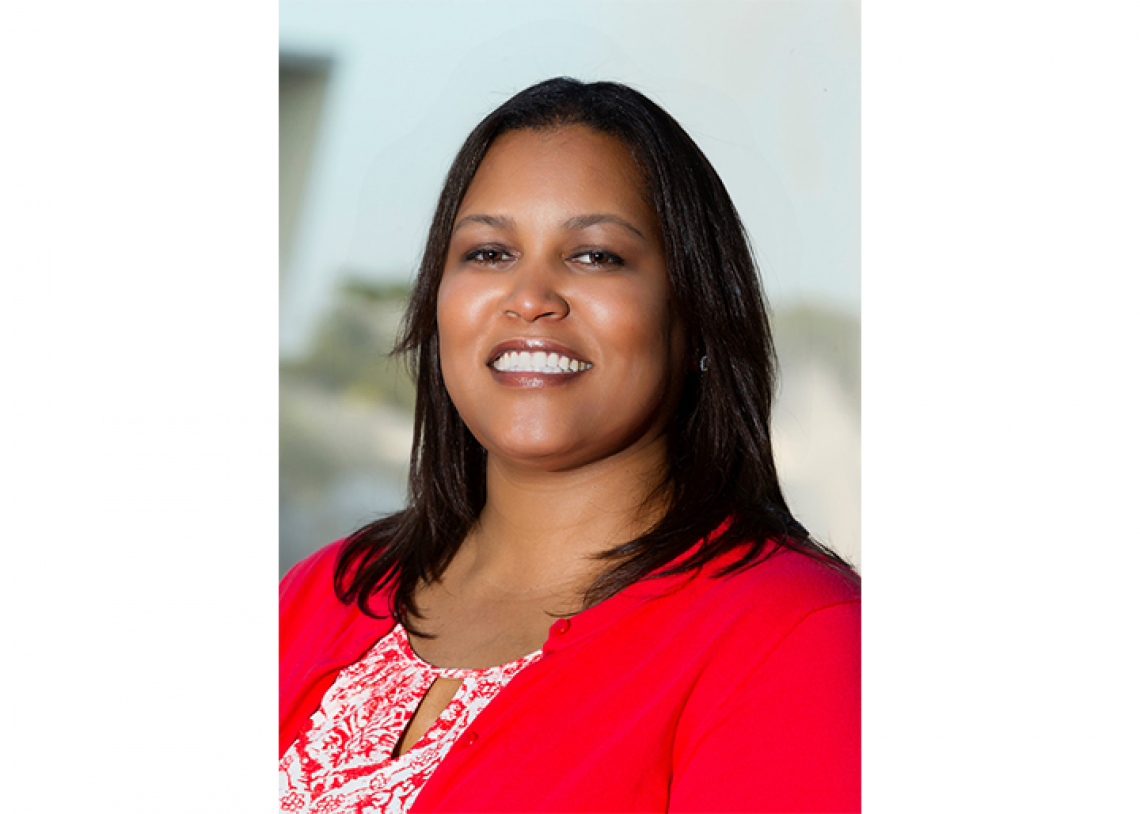 How did you get invited to speak at 'Cane Talks?
From what I was told, my name came up a few times as being someone who might be a good fit. 'Cane Talks are designed to be short talks by leading thinkers in the University of Miami community, illuminating big questions we face in the next century. I was honored to be asked, and knew this was my chance to give athletic trainers the recognition we deserve while addressing essential topics of culture, health and patient-centered care.
Your talk, titled "Ask the Right Questions: What Athletic Trainers Can Teach Us About Health Care," focuses on how a patient's race, religion and culture can influence their treatment in health care. How common is this? Why do you think it is this way?
Health disparities and health inequalities are an important issue, especially for people of color and especially for Black patients. In 2001, a landmark study of health care found that a substantial number of Black, Latino and Asian patients in the U.S. did not get the same level of care as White patients. In primary care settings, Black patients experience less participation in the conversation, less rapport-building, less positive affect and less communication regarding their medical condition. Many of these differences appear to exist even when education, income and insurance coverage are the same as White patients. With that, we have to start looking at the reasons for these differences, which may be caused by cultural bias or cultural disconnects between patients and providers. 
If there is one thing you want people to take away from your talk, what would it be?
The one point I want people to take away is health care providers should be asking questions to learn their patient's preferences and information about their lives. And I would tell patients they should feel empowered to express their wants and concerns, and it is OK to ask questions. 
For example, my mother got a call that her knee surgery was scheduled for a specific date. She called me to tell me the time, and she was disappointed that she would miss a big event. I said, "Why didn't you tell them that date didn't work?" She said, "You mean, I can do that?" Yes, of course you can! That made me realize patients don't think they have a choice as it relates to their health care decisions.
This sheds light on the cultural beliefs of the doctor or health care worker is an authority figure, and whatever they say goes. So, again I will tell patients that they are the health care consumers, and they should spend as much time learning, inquiring and even bargaining about their health care treatment plan as they would any other major purchase. 
How can health care as a whole change for the better?
ATs and other health care providers need to have more conversations and put their patient's preferences at the center of their care. Current research suggests fundamental components of health care delivery, such as patient-provider communication, may be the answer to reducing health disparities and inequalities. Since most ATs usually see their patients every day, or over a long period, athletic trainers should be among health care's most skilled professionals at communicating with and advocating for patients. This puts us at an advantage on issues related to patient values, communication and cultural competency. 
Have you faced any trials or differences in your career? 
I often find myself in situations where I may be the only Black person or only women in the room. There are times when I wonder if I am treated differently, being dismissed or looked over because I'm Black or because I'm a woman. I don't know if those feelings will ever completely go away, but I now realize that I am knowledgeable, I work hard and I know my stuff; that gives me the confidence to say to myself, "I belong in the room, and I deserve a seat at the table!" There is a quote that I use as my mantra: "Be so good they can't ignore you."
What advice would you give an athletic training student of color in the profession and professional world?
I would tell athletic training students of color that they are needed in this profession. I would say to them to learn as much as they can, work hard and find good mentors. There are many athletic trainers, and myself included, who are willing to help. Although it is great to have mentors who look like you, many people are champions for diversity and ready to help. I'm reminded to an African proverb, "If you want to travel fast, travel alone. If you want to travel far, go together." Make sure you have a good support system; network, network, network; and don't hesitate to call on EDAC.
What can ATs do to better represent, respect and be an ally for patients of color?
I think all ATs should increase their cultural competence or cultural intelligence. Understand that not everyone thinks the same way or has the same experiences. It seems simple, but we go through our days assuming that people see the world the same way we do. When there is a lack of understanding of different cultures, assumptions and judgments are made. 
This disconnect can affect the care we give our patients and limit our ability to understand and build relationships with our colleagues, students or peers. Just because someone is different then you – maybe they wear their hair differently or they don't talk much – does not mean that they are less than or not capable. I think the biggest thing we can do is to self-assess ourselves and address our biases and the areas in which we feel uncomfortable. Once we do that, we all need to take steps to be better and do better. Learning about different people and cultures may be just as important as learning about different types of injuries and illnesses. 
Why is Black History Month important?
I would like people to realize that black history is American history. The celebration of Black history was started by Carter G. Woodson and initially established in 1926 as a dedicated week held in February to coincide with the birthdays of Abraham Lincoln and Frederick Douglas. However, in 1976, President Ford recognized the need to further emphasize the contributions of African Americans to the United States and declared the entire month of February as Black History Month. Black history is often left out of textbooks and often overlooked; Black History Month is an opportunity to highlight, share, teach and celebrate the specific contributions of African Americans.
Currently, February continues to serve as a time to celebrate and recognize important people and events in Black history. We should strive to learn more about Black history, especially as it relates to our field of athletic training. The list of African Americans who have made an impact on our profession are numerous. Learn more by following EDAC on Twitter, Facebook and Instagram.
In general, the more we all know about one another and our history, the more culturally competent and globally intelligent we become.
 If you're interested in learning more about cultural competency, visit NATA's resource page.