June 22, 2015 by
Beth Sitzler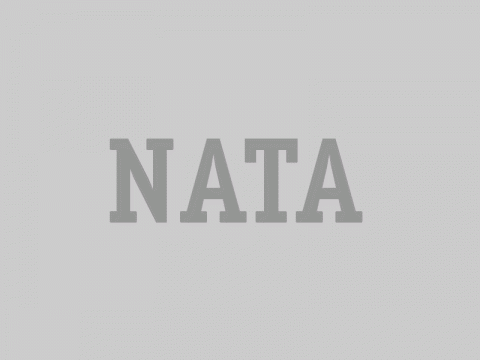 With an athletic training career spanning from 1949-93, Edwin Lane, AT Ret, has had many memorable experiences in the relatively young field, including being one of the 243 founding charter members of the NATA – and one of five still living.

Graduating from high school at 5 feet 2 inches tall and weighing 112 pounds, Lane said there wasn't a place for someone his size on the field, however, there was one with athletic training. He left Toledo, Ohio, to attend Southern Methodist University in Dallas, Texas, as a student athletic trainer.

"In 1951-52, I was in the U.S. Army Medical Corp, and then went back to SMU in '53 as an assistant athletic trainer," he said, adding that he earned his bachelor's degree in science in 1955. "I took my first head training job at North Texas State College, now University of North Texas, and I was the first full-time faculty athletic trainer at North Texas."

Lane left North Texas in 1956 for Washington State College – now Washington State University – where he was one of two athletic trainers in the entire state. He remained there until 1960, at which time he returned to Texas and SMU, replacing Wayne Rudy, who originally brought him to the college.

Searching for part-time work, Lane would spend his Sundays helping the head athletic trainer with the Dallas Cowboys tape the players in the early 1960s.
In 1968 – five years before he joined the Dallas Independent School District – Lane was selected as an athletic trainer with the free-style and Greco Roman wrestling teams in Mexico City. He was selected to attend the Olympics as an athletic trainer two more times after that – once with the U.S. wrestling team in 1972 in Munich and again with the U.S. volleyball team in 1996 in Atlanta.

Lane, who was on the first NATA Ethics Committee, came in second in the 1970s NATA presidential election. He was also inducted into the NATA Hall of Fame in 1977. Even in retirement, Lane continues to give back to the association as a member of the newly formed Historical Commission.

With NATA 2015 in full swing, Lane reflects on his first NATA convention.
 
When did you attend your first NATA meeting?
In 1955, I attended my first national meeting in Lincoln, Nebraska, where I met [Warren Floogie Ariail, who was also inducted into the Hall of Fame in 1977].
 
What was the first meeting like? What was memorable about it?
Very small. There probably – including all the exhibitors and wives and children – weren't 200 people at it. I developed a lot of lifelong professional and personal relationships out of that meeting. The national meeting back into the '50s, and into the '60s, somewhat, was a very family-oriented thing. It was the only way we could afford to take our wives on vacation. The school paid for it. Right along with that, because of national meetings, from the time I got married in '58 until my kids were out of high school, our son and our daughter had managed to be in 42 different states before they graduated from high school because of the national meeting. My children still have friendships with the young people that they met in those national meetings.
 
How was the first meeting you attended different from current meetings?
The exhibitors were always important as we couldn't of held the meeting without getting money from them to exhibit at the meetings. The lectures and seminars at that time were basically talks by the athletic trainers and doctors who were friendly to athletic training, like Dr. [Mikey] O'Brien at [University of] Tennessee.   
 
What advice would you give convention newcomers, particularly students?
Basic advice I'd give to all of them –newcomers coming in who are students or newly certified athletic trainers – mainly is to listen to the older athletic trainers. … I also would tell the new athletic trainers, attend your lectures and listen and learn.  
 
Which convention was your favorite and why?
That's a hard one. [The one in] '55 I recall with some fondness because I was going into my first year as a head athletic trainer at North Texas so it was important to me to get to be known and to know other trainers. I hadn't had that opportunity before then.
 
What do you look forward to the most at the convention?
Nowadays, I look forward to just to meet fellow athletic trainers, both old and new. The old ones, there's not many of us left, and it's always enjoyable to visit with them and find out what their kids are doing, and if they're still married to the same [person].