September 25, 2020 by
Beth Sitzler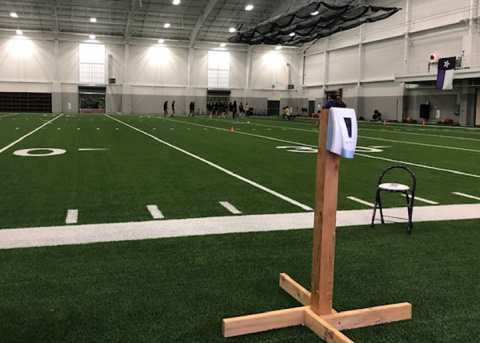 To further advocate for the profession as well as positively impact schools that have had drastic budgets cuts of their athletics programs, NATA is partnering with the Shaquille O'Neal Foundation on its Get Game Ready campaign, which is supported by Icy Hot. Through the Get Game Ready program, the Shaquille O'Neal Foundation will issue up to $400,000 in grants to supply financial assistance to school sports programs in need, while NATA will offer expert guidance aimed at reducing the risk of injuries among high school athletes and mitigating the spread of COVID-19.
COVID-19 has disrupted almost every aspect of people's lives, including high school sports, which came to a halt and saw entire seasons canceled. The ensuing economic fallout has forced many schools to cut the budgets of their athletics programs, which now face additional challenges and operating costs due to new personal protective equipment (PPE) mandates and stringent safety and hygiene practices and protocols required to reactivate sports activities.
"Sports are a lifeline for student athletes and help build a sense of community," Shaquille O'Neal said. "That's why I am proud to partner with Icy Hot and the National Athletic Trainers' Association to help struggling high schools get their athletics programs back up and running and supply students with necessary protective gear and equipment, when the time is right."
To help fund Get Game Ready grants, Icy Hot will donate $1 to the Shaquille O'Neal Foundation for every box of Icy Hot sold. U.S. public high schools with a Title I designation needing assistance for their athletics programs are welcome to apply. Grant recipients will be able to use the money to purchase much-needed gear and PPE. Members of the NATA Secondary School Athletic Trainers' Committee will also offer consultation and mentorship to the schools awarded the grant.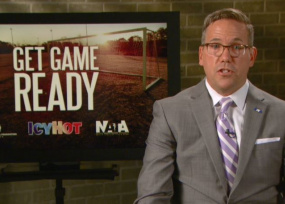 "The health and safety of every student athlete is paramount, especially as the country navigates sports during COVID-19," NATA President Tory Lindley, MA, ATC, said. "As school sports resume, many students will have to adjust to intense levels of activity after months of being out of play, so it will be more important than ever to have the support of skilled athletic trainers who can help reduce the risk of injuries and mitigate the spread of COVID-19."
The Shaquille O'Neal Foundation hopes that high schools will be able to use the Get Game Ready grants to ensure they have what they need as programs begin to start back up.
The grant program launched earlier this morning with Lindley and O'Neal being interviewed by 22 broadcast morning shows across the country, advocating for the critical need of having an athletic trainer, especially during a pandemic.
To learn more about the Shaquille O'Neal Foundation's Get Game Ready grant program and application process, visit the Shaquille O'Neal Foundation website.