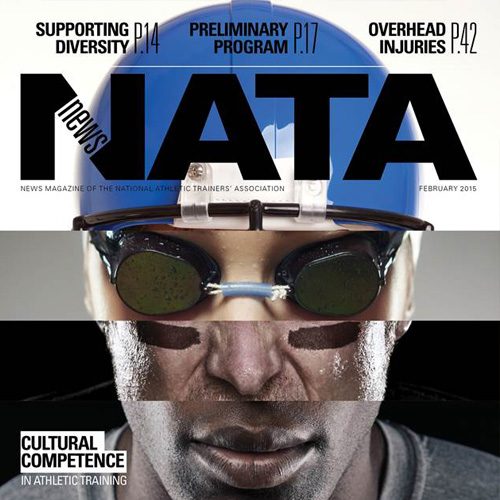 EDAC & ATs Care Call-In Night: Emotional Responses to Racial Tension
The NATA Ethnic Diversity Advisory Committee & ATs Care Commission Call-In Night: Emotional Responses to Racial Tension, at 6 p.m. CDT June 17, is to provide NATA members a virtual opportunity to express emotions experienced due to racial injustice and provide education, resources and strategies for coping with the responses to the critical incident stress. We are here to support you while you continue to support your family, friends, colleagues, student athletes and patients. Please RSVP to receive the call-in information.
A critical incident impacts each of us in different ways. If you or a colleague are in need of assistance navigating a challenging situation, whether it be personal or professionally related, we ask that you seek assistance and consider contacting ATs Care.
The National Suicide Prevention Hotline: 800.273.8255
Text "HOME" to 741741 anytime in the U.S. and connect to a crisis counselor
Diversity Enhancement Grant Program
NATA offers Diversity Enhancement Grants up to $5,000 in three different categories to help support the advancement of diversity within the AT profession. Grant applications are due April 1 of each calendar year.
iLead Diversity Grant Program
The NATA Ethnic Diversity Advisory Committee (EDAC) has created a specific application for ethnically diverse athletic training students who would like to attend NATA's iLead student leadership conference but may not have finances to do so.  The iLead Diversity Grant will be offered biennially to help offset the cost to the conference.
Diversity Statistics & Reports
For more resources related to Cultural Competence, visit Practice & Patient Care.
CULTURAL SENSITIVITY 
The NATA News February 2015 issue includes a cover story about diversity within athletic training, including clinical issues relevant to diverse athletic populations and current diversity statistics within the profession.
NATA demographics provide a breakdown of ethnic diversity within the membership, including ethnicity numbers sorted by job setting, gender, membership category and district. Members can access information in the Member Resource section.
ATs 4 Be The Match
EDAC is supporting Be The Match on a state, district and national level as the national bone marrow registry strives to increase the number of diverse donors in its database. EDAC is hosting donor drives at the 2018 NATA Clinical Symposia & AT Expo, as well as most district meetings. Read more in this NATA News article (pdf). 
Supporting Mentorship
The NATA Ethnic Diversity Advisory Committee created a mentor database to provide NATA student members a place to find professional mentors. This resource allows students to search for mentors by location, job title, ethnicity and professional interest and currently lists nearly 180 available mentors across the country.
Interested in becoming a mentor? Sign up using our mentor submission form.
Scholarships
The NATA Ethnic Diversity Advisory Committee sponsors two scholarships through the NATA Research & Education Foundation.
Bill Chisolm Professional Service Award
The Ethnic Diversity Advisory Committee presents the Bill Chisolm Professional Service Award annually since 1994 in an attempt to recognize an individual who has contributed to the development and enhancement of ethnically diverse athletic trainers. The recipient is selected by the committee and is not required to be a member of an underrepresented ethnically diverse population.