NATA Preferred Providers
Whether providing you a discount or backing the AT profession - or both - our goal is to provide value to you in your personal and professional life. While NATA does not endorse these products and services, we realize they may be of value to you, and the NATA Member Services team is ready and willing to answer any questions you may have regarding our Preferred Providers.

---
---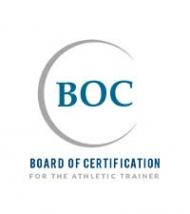 ---

---

---

Are you ready to reduce your workload, improve communications and help drive protected health information (PHI) compliance in your organization? Committed to helping Athletic Trainers keep their athletes safe and their athlete's PHI secure, PRIVIT is the #1 provider for automating the PPE process. Learn more about how PRIVIT can ensure your organization properly manages protected health information in compliance with the HIPPA Privacy Rule.  As an added benefit, NATA members are eligible to receive $200 off service work toward your organization's Privit Profile configuration, when they become a new Privit Profile client
---

Through Sport Safety International, earn up to 20 CEUs and ensure you're up to date on the current practice recommendations and standard of care with the "Sports Safety Risk Management Series". This five online course series is based on NATA's Position and Consensus statements and provided by Sports Safety International.
---

Members of NATA receive free digital access to Sports Health: A Multidisciplinary Approach (SPH).  SPH is a bi-monthly, peer-reviewed journal for primary care physicians, orthopaedic surgeons, physical therapists, athletic trainers and other medical and health care professionals involved in the training and care of the competitive or recreational athlete. SPH publishes review articles, original research articles, case studies, images, short updates, legal briefs, editorials, and letters.