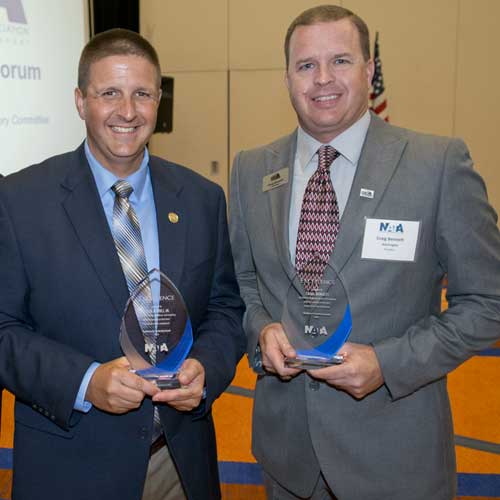 Virtual State Leadership Forum 2021
Tuesday, July 13, 2021
2:00-7:30pm CDT
A sampling of topics to be covered: strategic planning for state organization, developing student bootcamps, AMCS document & PASS, and strategies to developing legislation and policy.

NATA State Leadership Forum 2021 Agenda

Please reach out to Madison Sequenzia at madisons@nata.org if you have any questions. 
Prepare
Check your Tech!
Be sure you have installed the latest version of the Zoom Client Desktop App on your desktop or laptop computer, (that you will use during the event).
Here is the link to download the Zoom Client Desktop App: https://zoom.us/client/latest/ZoomInstaller.exe 
Those who do not have the latest version of Zoom installed on their computer, may be unable to participate and self-select their breakout rooms throughout the event. You will be required to log into Zoom to enter the event, so be sure to have your Zoom login email and password handy.
Registration
Please register by Monday, July 12, 2021.  Registrations cannot be approved during the event.

 
Rules of Engagement
Those who take part in any NATA meeting or event, whether in-person or virtual, must treat each other with civility, courtesy and respect (both face-to-face and online), regardless of the sex, race, color, national origin, marital status, gender identity, age, religion, disability, sexual orientation, occupation, line of business, or policy position of other participants.