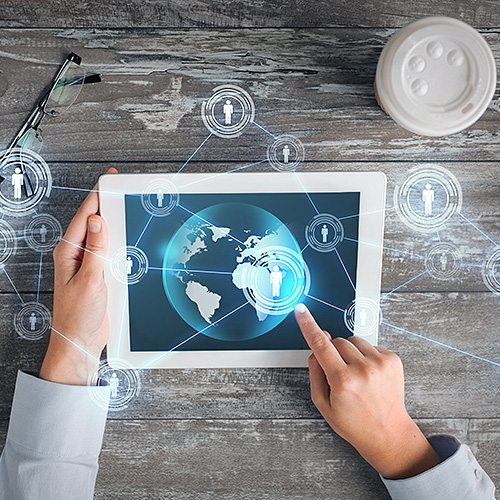 International Learning and Volunteerism
Discover information related to participating in international service and learning ventures, including a list of U.S.-based AT programs that are open to students and athletic trainers outside of those universities. Educators who are interested in creating opportunities for students or professionals in another country will also find a helpful toolkit.
 International Academic Programming
When researching international opportunities, there are a number of personal and professional factors to consider. Whether you are a student interested in studying abroad or a faculty member looking to expand your international reach, it can be hard to know where to start. The NATA International Committee has compiled these helpful toolkits to guide NATA members as your start your global experience. 
International Speaker Program
The NATA international Speaker Program provides funding support to athletic training scientists and clinicians who wish to present their research or intellectual content at conferences or symposia outside of the United States. The financial assistance provided by this program will increase global recognition of the profession and the role athletic trainers play in prevention and rehabilitation.
This program is available to all NATA members (domestic and international) in good standing. An NPI number is mandatory for all athletic trainers who reside in the United States, and applications may be submitted at any time during the calendar year and will be reviewed by a sub-committee on a rolling basis. However, applications must be received at least two months prior to a conference to receive full consideration. Only complete applications will be accepted and considered.
Applicants may request up to $5,000 to cover preapproved expenditures related to the conference. Preference will be given to applicants attending one of the NATAs preferred conferences and all applicants must adhere to funding requirements to be reimbursed for approved expenses. (See the application for a list of preferred conferences, eligibility requirements and more details.)
The International Speaker Program sub-committee will review and evaluate each application based on (among other things) qualifications and expertise, conference relevancy and information, presentation information, budget and the applicant's overall travel objectives. If selected, applicants will represent NATA at the conference and be eligible, pending required documentation, for reimbursement up to the preapproved amount by the sub-committee.
For more information or to apply, download the International Speaker Program application. Please review the International Speaker Program Funding FAQ prior to submitting your application.
Injury Infographic Handouts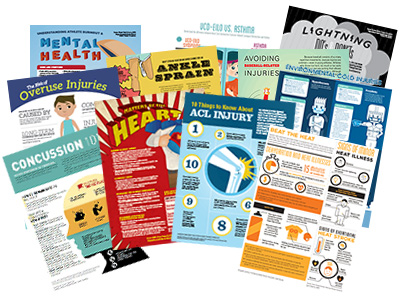 NATA offers
free infographic handouts
, originally published in the
NATA News
, in PDF form for athletic trainers to download, print and distribute. We encourage ATs to utilize these resources to educate the community on various injuries and illnesses common to sports medicine. Select infographic topics have been translated into eight different languages and can be found below.
Frequently Asked Questions
View common questions of those who are working overseas or preparing for the move.
International and National Associations
World Federation of Athletic Training and Therapy (WFATT)
WFATT is a coalition of national organizations of health care professionals in the fields of sports, exercise, injury/illness prevention and treatment. WFATT seeks to promote the highest quality for health care and functional activity through the collaborative efforts of its members with a vision to promote quality health care worldwide to active populations. NATA is a Charter member of WFATT. If you would like to find more information, please visit the WFATT website.
International and National Athletic Training Associations
Looking for the associations for certain countries? View our list of international and national AT associations.
Working Internationally
Gather advice about working as an athletic trainer overseas with the U.S. military or in Canada, and browse tips for creating work opportunities and preparing for a job in another country.