National Athletic Training Month
National Athletic Training Month is held every March in order to spread awareness about all that athletic trainers do. In addition to providing logos, press releases, sample media alerts and PR toolkits; NATA also sponsors several contests for members to participate in.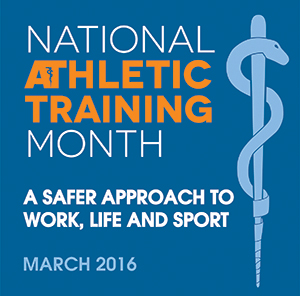 2016 Materials
We'll continue to update this section as more materials are available.
Samples
Note: When clicked on, the poster may not look complete when previewed in your browser. It will be complete once downloaded and viewed on your computer.
License the AT logo - free for NATA members!