February 16, 2015 by
JordanG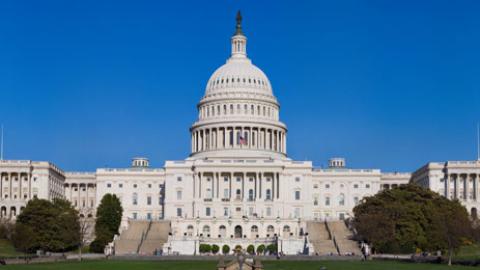 Our legislative team was very busy last week! NATA supported the introduction of three separate bills: the SAFE PLAY Act, the Sports Medicine Licensure Clarity Act and the Secondary School Student Athletes' Bill of Rights.
 
H.R. 829 / S. 436: SAFE PLAY (Supporting Athletes, Families and Educators to Protect the Lives of Athletic Youth) Act
Introduced Feb. 10, 2015 in the U.S. Senate by Sen. Robert Menendez, D-NJ, and in the House by Rep. Lois Capps, CA-24, and Rep. Bill Pascrell, NJ-09
 
The SAFE PLAY Act recommends a multidisciplinary approach to research and federal support to ensure student athletes' safety in schools. NATA had an integral role in the introduction of this comprehensive legislation and worked with these congressional offices in the development of the bill.
 
This legislation specifically helps school districts develop and implement concussion safety and management teams and plans and encourages increased surveillance efforts for life-threatening cardiac conditions in children. The bill also directs the Centers for Disease Control and Prevention (CDC) and the Department of Health and Human Services (HHS) to recommend guidelines for the development of emergency action plans; create and distribute information on health risks linked to excessive heat and humidity; and develop information and guidelines on energy drink consumption.
 
Read the full press release
Get Involved: Call your legislator to support SAFE PLAY.
H.R. 921: Sports Medicine Licensure Clarity Act
Introduced Feb. 12, 2015 in the House by Rep. Brett Guthrie, R-KY, and Rep. Cedric Richmond, D-LA, and introduced in the Senate on March 10.
 
H.R. 921 clarifies medical liability rules for athletic trainers and medical professionals to ensure they are properly covered by their malpractice insurance while traveling with athletic teams in another state.
 
"Athletic trainers and sports medicine professionals frequently travel out of state with their teams, and current law is ambiguous as to whether or not their medical liability insurance covers work performed out of state," said Congressman Guthrie. "Without the clarity that their insurance covers them during these events, they are potentially exposed to personal liability.
 
"From high school to college to professional levels, these men and women are trained to protect and care for athletes, and a lack of clarity in the current system leaves them vulnerable. This legislation is a solution to this difficult problem faced by many athletic trainers and sports medicine professionals," added Congressman Guthrie.
H.Res. 112 / S. Res. 83: Secondary School Student Athletes' Bill of Rights
Introduced Feb. 13, 2015 in the House by Rep. Ryan Costello , R-PA and Rep. David Scott, D-GA
UPDATE: Introduced Feb. 23, 2015 in the Senate by Sen. Robert Menendez, D-NJ, and Sen. Susan Collins, R-ME
  The Secondary School Student Athletes' Bill of Rights establishes 10 best practices for making secondary school athletics safer. Highlights include that all students:
Be coached by individuals who are well-trained in sport-specific safety and to be monitored by athletic health care team members;
Have pre-participation examinations and participate in sports under a comprehensive concussion management plan
Play on safe, clean playing surfaces, in both indoor and outdoor facilities;
Utilize equipment and uniforms that are safe, fitted appropriately and routinely maintained;
Participate safely in all environmental conditions where play follows approved guidelines and medical policies and procedures, with a hydration plan in place;
Play sports in environments with venue-specific emergency action plans that are coordinated by the athletic health care team and are regularly rehearsed with local emergency personnel;
Are ensured privacy of health information and proper referral for medical, psychosocial and nutritional counseling.
Immediate on-site injury assessments with decisions made by qualified sports medicine professionals
Have the right, along with parents, to the latest information about the benefits and potential risks of participation in competitive sports.
Get Involved: Call your representative to support the Secondary School Student Athletes' Bill of Rights, H.Res. 112.

Posted by NATA Communications Manager Jordan Grantham.