RENEWING & suspended MEMBERSHIP
If you are attempting to login and your membership account has lapsed or been suspended, you will receive this message.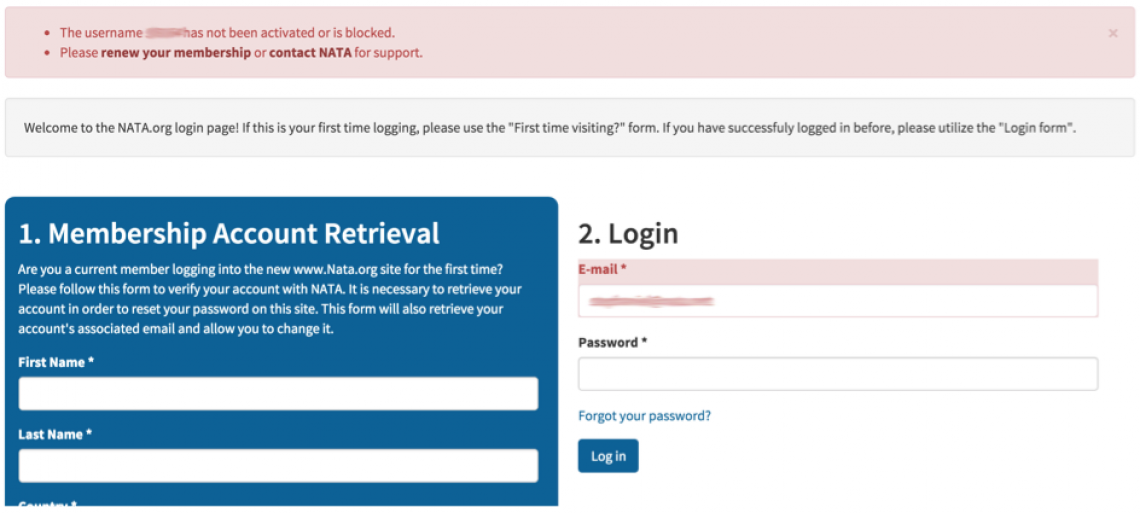 If you need to renew and your membership has expired, you can renew your membership.
Fill in the necessary information in the Join/Renew form. 


 
Update any necessary information as well as new payment information. 
Once successfully renewed, your login account will be re-activated.
You will receive a one-time login for the NATA.org website to regain access to your account. Click on the link in the email you receive to set your password.