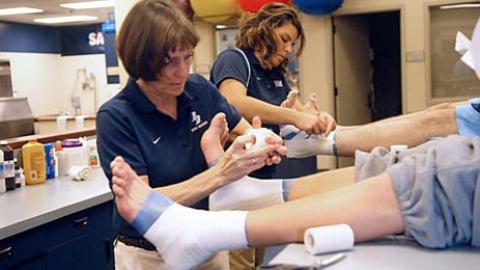 NATA is planning to submit a response on behalf of the athletic training profession requesting a change to the classification of athletic trainers in the Standard Occupational Classification system. The Department of Labor announced the update process, which includes a public comment period, on May 22. Updates to the classifications are infrequent, and ATs are currently classified at the technician level.

NATA has a strong belief that we will be successful in making a compelling argument to change the classification of ATs to a more appropriate category. The association does understand, however, that this process in lengthy in terms of time and offers no guarantees of success. The NATA Board of Directors and staff will work diligently on this effort and keep members informed about our progress.

For more information about NATA's efforts to advance the profession on a national level, visit our Federal Government Affairs page and read about the AT legislation we're supporting.

Posted by NATA News Editor-in-Chief Jordan Grantham (jordang@nata.org).