October 28, 2015 by
JordanG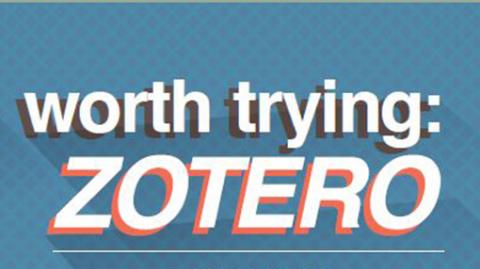 The November NATA News is focused on all of the exciting research being conducted by athletic trainers across the country. Laura Ann Zdziarski, ATC, LAT, a doctoral candidate at the University of Florida, was interviewed for an article about
Zotero
, an online research tool that helps streamline the citation process. The article explores the software in depth and explains how the software can help AT researchers, so we invite you to read the full story on p. 21 of the November
NATA News
.
Zdziarski was kind enough to share a PowerPoint with NATA that she created to help some of her fellow researchers get acclimated to the Zotero program. If you're interested in trying Zotero and would like to see her presentation, it is available
here
.
Zotero (
www.zotero.org
) is a production of the Roy Rosenzweig Center for History and New Media at George Mason University and the Corporation for Digital Scholarship. It has been generously funded by the United States Institute of Museum and Library Services, the Andrew W. Mellon Foundation, and the Alfred P. Sloan Foundation.
NATA is not affiliated with this product or any of these groups but saw value in highlighting a resource that could make the lives of athletic trainers easier.