December 22, 2020 by
Elizabeth Quinn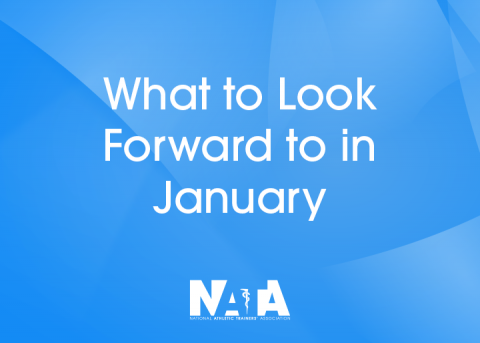 Update: The Student Leadership Committee's live Kahoot! Trivia Takeover has been rescheduled to 7 p.m. CST Jan 20. and will only be for uncertified student members.
There is a lot happening at NATA! Stay up to date on what's to come each month in advocacy, engagement and development in this NATA Now blog series. Check out what else is in store for January, and follow our communication channels throughout the month for more information!
Watch the accompanying video as NATA President Tory Lindley, MA, ATC, discusses the new yearlong campaign, Built for This, and read more about the campaign below (in the advocacy section).
Don't forget: The deadline to renew your NATA membership is Dec. 31. Renew today to maintain your valuable, member-only benefits that assist with professional growth, connection, support and advocacy.
Advocacy
Engagement
Development