July 10, 2020 by
Elizabeth Quinn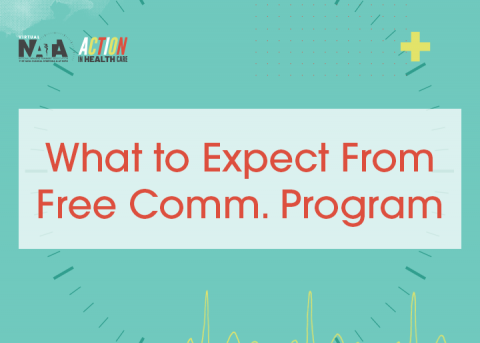 The NATA Research & Education Foundation Free Communications Program provides a forum for researchers and clinicians to disseminate research and clinical case studies. The program is a subcommittee of the NATA Foundation Research Committee. The Free Communications Program is often the first time researchers and clinicians are able to present their findings and is a great way to get research out to ATs before their study is published. The program has provided more than 5,500 poster and oral presentations since its inception.
The abstracts selected by the Free Communications Committee will be presented at 2020 NATA Virtual Clinical Symposia & AT Expo via three ways: oral, rapid fire or poster presentations. Oral and rapid fire presentations are succinct, well-balanced reviews of the presenters' research and are 10 minutes and six minutes, respectively. Poster presentations are visual representations of the presenters' research and will be accessible for viewing during VNATA 2020. All accepted Free Communication abstracts will be published in the Journal of Athletic Training Supplement after convention.
"I am excited that the virtual meeting will offer attendees an opportunity to view and discuss Free Communication presentations throughout the summer," said Jeff Driban, PhD, ATC, CSCS, chair of the Free Communications Committee. "The on-demand aspect creates a unique opportunity to raise awareness about cutting-edge evidence and foster online discussions. The poster presenters are also using a new format that is optimized for online viewing to help promote their take-home messages.
"This is also the first year that we are awarding Free Communication abstracts across the career spectrum. I'd like to congratulate this year's winners: Chaselyn Trentley, LAT, ATC, Stephanie Stephens, MS, LAT, ATC, Justin Rush, MS, LAT, ATC, Rachel Koldenhoven Rolfe, PhD, MEd, ATC, and Randy Schmitz, PhD, ATC."
Oral presentations during VNATA 2020 begin at 10:30 a.m. CDT Monday, July 13, followed by awards Tuesday, July 14, begins with rapid fire presentations at 9 a.m. CDT followed by oral presentations from 11 a.m. to noon CDT. Rapid fire presentations will continue from 2:30 to 3:30 p.m. CDT Wednesday and Thursday, July 15-16.
A full list of presentations – more than 350 – can be found on the NATA convention website, including abstracts for the presentations.
For more information on the Free Communications Program, visit the NATA Foundation website.