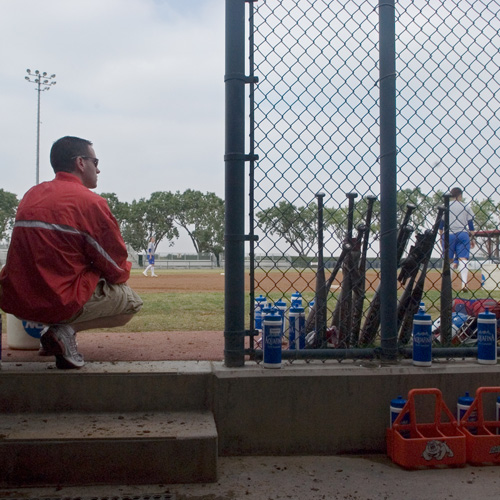 College/University Value Model 
The College/University Value Model is a product of the Committee on Revenue and the Intercollegiate Council for Sports Medicine (in particular, the College Value Model Workgroup). The purpose of the College/University Value Model is to:
Provide a resource for college/university athletic trainers to quantify their worth
Provide unique global revenue strategies for the college/university athletic trainer
Serve as a presentation template for the college/university athletic trainer to appeal to non-member administrators
Also found on this page are resources related to billing in the college setting such as state practice acts to abide by for away games and best practices for record keeping.
College/University Value Model (pdf)
You are WORTH it! Presentation
This presentation, brought to you by ICSM and FWATA representatives covers components of the University Value Model, AMCIA document, BOC Facility Standards document and the ICSM "10 for 10" presentations that can help you quantify your organizational value.
You are WORTH it! (pdf)
Collegiate Injury Study - Trends and Prevention
Fact sheets, charts and videos based on the findings of the groundbreaking NCAA and NATA Collegiate Athletic Injuries Trends and Preventions Report (2007).
Collegiate Injury Study - Trends and Prevention
10 for 10 Presentations on Common Collegiate Health and Safety Issues
The original concept for the "10 for 10" presentations was to provide collegiate athletic trainers with 10 presentations with around 10 slides on common health and safety issues affecting college athletes. The number of presentations has grown past 10 and topics will continue to be added. Each presentation can be modified by the athletic trainer and will be useful for meetings with coaches, parents, administrators and student-athletes.
Appropriate Medical Coverage of Intercollegiate Athletics (AMCIA)
NATA's recommendations and guidelines for appropriate medical coverage of intercollegiate athletics offer college and university health care providers a system by which they can evaluate their current level of coverage for student-athletes. These recommendations have been created for the safety of student-athletes competing at the collegiate level. To that end, certified athletic trainers in this setting must have a thorough understanding of the recommendations before implementing the system.
AMCIA Recommendations and Guidelines
NCAA Division II Workouts and Checklist
NCAA Division II Summer Strength and Conditioning Workouts
Strength and conditioning sessions have become an integral part of athletic preparation. An appropriately structured strength and conditioning program can serve to prevent injury, complement skill, and enhance an athlete's overall performance.
 NCAA Proposal No. 2-20 (outlined below) passed with a vote of 108-60 during the January 2014 NCAA meeting. This proposal allows NCAA Division II institutions to conduct on campus summer conditioning workouts for football beginning June 1, 2014.
Proposal No. 2014-13 (No. 2-20): Football Summer Workouts
 In football, specifies that beginning June 1 through the conclusion of an institution's summer vacation period, strength and conditioning personnel may design and conduct workout programs for student-athletes, as specified.
 
The proposal would require the strength and conditioning coach conducting such workouts to:
Perform strength and conditioning duties for at least one other intercollegiate team at the institution during the academic year.
 Be certified through a national strength and conditioning program.
 Maintain a current certification in first aid, cardiopulmonary resuscitation (CPR) and automatic external defibrillator (AED) use.
The NATA College & University Athletic Trainers' Committee has available the following resources to assist the NCAA Division 2 athletic trainers as they address institutionally Proposal No. 2-20: Football Summer Workouts.
NCAA Division II Summer Football Workout Checklist
The NATA's College and University Athletic Trainers' Committee has developed the NCAA Division II Summer Football Workout Checklist (pdf) for the NCAA Division II athletic trainer to utilize for planning and preparation prior to the implementation of these conditioning sessions.
All athletic training and strength & conditioning personnel should note the following recommendations and guidelines as described in the National Athletic Trainers' Association position statement: Preventing Sudden Death in Sport that was released in 2012. The document provides valuable best-practice information regarding the prevention, treatment and emergency care of the common injuries or conditions that result in sudden death to student athletes.
2016 NJCAA AT Executive Board and Email Signup
After 10 days of being open to respondents, the NJCAA AT Executive Board has been elected. You can email any of the board members with questions on what you can do to help NJCATA by clicking their names.
President- Kyle Roepnack, Herkimer College 
Vice Presidents- Danelle Dykstra Wade, South Mountain Community College and Kyle Norris, Iowa Lakes Community College
Secretaries- Aimee Brunelle, Jamestown Community College and Shannon Gehr, Iowa Western Community College
Useful Links
Player Safety in College Football (pptx)
University of West Alabama's Repository for Policies, Procedures & Administrative Forms
CAATE Certified College Athletic Training Programs by State
NCAA Best Practices and Recommendations Endorsed by NATA