President Obama Announces NATA/NFL Collaboration
President Obama Announces NATA/NFL Collaboration
Posted May 29, 2014 by JordanB
NATA, in collaboration with the Professional Football Athletic Trainers' Society, will support a national initiative to place athletic trainers in underserved high schools in NFL markets during the 2014 football season. The National Football League Foundation and NFL teams will provide $1 million, with NATA adding another $125,000, to improve the health and welfare of those student athletes. President Barack Obama announced this initiative during the White House Healthy Kids and Concussion Summit in Washington, DC, this morning.

"I'm proud to announce a number of new partnerships and commitments from the people in this room that are going to help us move the ball forward on this issue," Obama said. "… The NFL is committing $25 million of new funding over the next three years to test strategies like creating health and safety forums for parents, and they're building on the program piloted by my own Chicago Bears to get more [athletic] trainers at high school games."
The White House released a fact sheet about the event that further detailed our collaboration with the NFL:

"The NFL is committing $25 million over the next three years to support projects and partnerships aimed at promoting youth sports safety, including support for new pilot programs to expand access to athletic trainers in schools, in conjunction with the National Athletic Trainers Association, and to support a Back to Sports program -- a collaboration with the National PTA and the American Heart Association/American Stroke Association -- to hold information sessions across the country to educate parents about sports safety and the value of sports participation and an active lifestyle."

"Today is a landmark day for NATA," said NATA President Jim Thornton, MA, ATC, CES. "We are pleased with the NFL Foundation and NFL Clubs' contribution and are excited to move forward in collaboration with the Professional Football Athletic Trainers' Society to implement this program, which will make a significant impact on thousands of young athletes. NATA is committed to educating and empowering parents and others on improved youth sports safety measures."

Watch the full video of President Obama's remarks about the importance of youth sports safety:
FYI: President Obama will be speaking about the Summit and youth sports safety during his appearance of Live with Kelly & Michael tomorrow morning, May 30.

Background:
While your NATA staff continues to work diligently with the NFL on the details of the collaboration, we are excited that President Obama incorporated this initiative into his remarks during the Healthy Kids and Concussion Summit. Executive Director David Saddler received an invitation from the White House less than a week before the summit and flew into Washington, D.C. to represent NATA. Our staff watched anxiously in the Board room at our NATA headquarters in Dallas as the President made his remarks.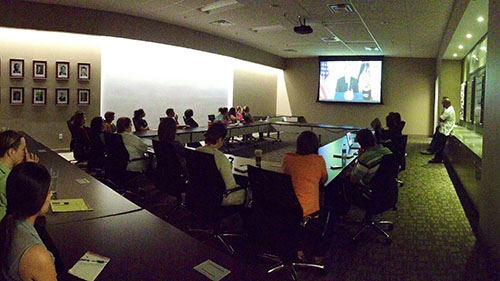 More Resources
NATA Press Release
NFL Press Release
White House Fact Sheet

Parents, are you asking the right questions?
A core emphasis of the White House Healthy Kids and Concussion Summit is to encourage parents to educate themselves about proper youth sports safety measures to make sure their children are participating in sports safely. We recently released a document with key questions parents should be asking as they prepare their children for sports participation.

Is your school safe?
Does your high school qualify for a Safe Sports School Award (if not, why not)? Review the criteria for the NATA's Safe Sports School award, which recognizes secondary schools around the country that provide safe environments for student athletes.
Posted by Jordan Grantham (jordang@nata.org)