NATM 2014 Wrap Up and Winners
NATM 2014 Wrap Up and Winners
Posted April 11, 2014 by ToddC
Now that the book has been closed on National Athletic Training Month 2014, we wanted to look back and express our appreciation to all the ATs who participated. The response via social media during the month was phenomenal, with the hashtag #NATM2014 being used over 19,000 times on Twitter. We also had an amazing number of entries for our NATM Social Media Contest with over 1,500 photos posted. All the ATs out there also stepped up when it came to rewarding some of their own. The poll we posted last week to choose the favorite NATM poster photo received thousands of votes. So thank you for your participation during the month and we're already planning how to make NATM 2015 even better. Now on to the winners!
Top 3 finishers in the NATM poster photo voting:
1. CV Athletic Training (@CVeagles_AT) with 1,640 votes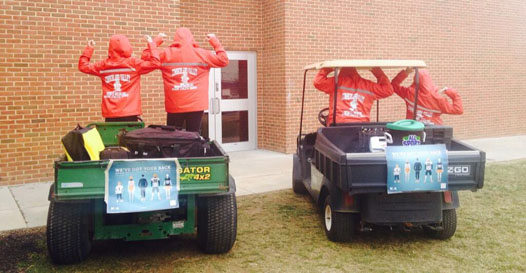 2. Troy Hoehn (@lioncardtrader) with 858 votes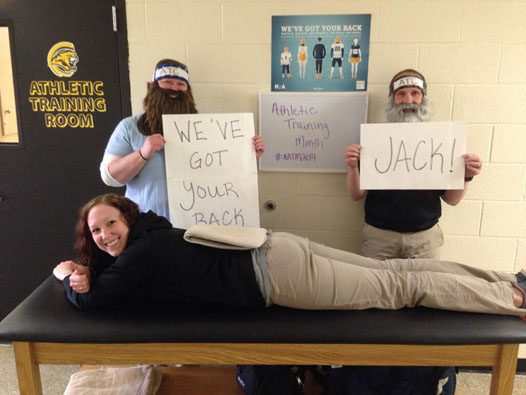 3. Peter Sand (@NHS_ATC) with 347 votes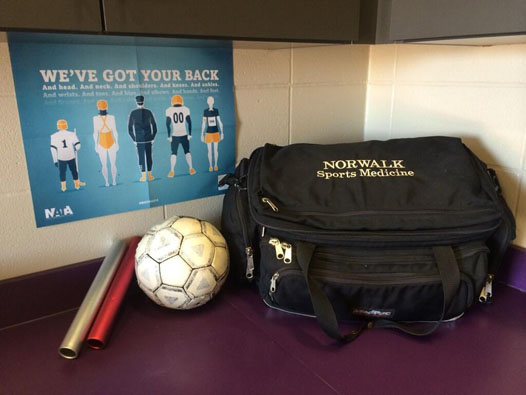 We're putting together the NATA prize package for CV Athletic Training now and will be sending it soon.
Top 3 winners from the NATM Social Media Contest drawing:
1. Tyler Antonacci (@tyler_antonacci), $100 Amazon gift card
Cool drawing one of our students found for #NATM2014 pic.twitter.com/eKyWIaa6L0

— Tyler Antonacci (@tyler_antonacci) March 19, 2014
2. Mary Clare Morris (@maryclaremorris), $50 Amazon gift card
Mr. Bones showing off his injuries for National Athletic Training Month #NATM2014 @NATA1950 pic.twitter.com/Samqro2T3Y

— Mary Clare Morris (@maryclaremorris) March 6, 2014
3. Shannon Burns (@sburnz37), $25 Amazon gift card
These are my fav ATs in action! #NATM2014 #EATA2014 @CastletonAT pic.twitter.com/6QcoFh6WNr

— shannon burns (@sburnz37) March 1, 2014