Behind the Scenes at Philips Arena with NBA Head AT Wally Blase
Behind the Scenes at Philips Arena with NBA Head AT Wally Blase
Posted May 22, 2014 by Anonymous
Now in his 14th season with the Atlanta Hawks, Head Athletic Trainer Wally Blase, MS, ATC, CSCS, has become somewhat of a fixture in NBA sports medicine. The Midwest-raised Blase, a die-hard Chicago Bears fan, started out volunteering with the Chicago Bulls in his spare time before he eventually earned a spot as an assistant AT. After receiving a master's degree in sports psychology, Blase continued working with Bulls through two championship seasons before heading South for warmer weather and a new opportunity: serving as head athletic trainer of the Atlanta Hawks. Read on for a few insights from Blase's pre-game interview with NATA at Philips Arena in Atlanta.
On turning down the opportunity to serve as an AT for his dream team, the Chicago Bears: "I have the most respect for the [athletic trainers] who work in the NFL. However, I knew that I wanted to be a head Athletic trainer and this path was the quickest way for me to get there."
On working with Michael Jordan: "Michael's just the all-around greatest guy's locker room guy ever. He's a guy's guy; it's hard for him to let his guard down because everybody wants something from him but if you get to know him, he'll treat you like 'one of the guys' ... and [before a game], Michael was always the last one to get taped. That's just the way it was."
On living with Dennis Rodman throughout the physical therapy/rehab process: "The misconception is that he just parties and hangs out but Dennis is the hardest working guy; no matter how late he stayed up he would wake me up! …He worked out before every game, after every game, and no matter how hungover you thought he was he'd go out and get 20 rebounds and play against the best players against the league. When he was hurt I wasn't sure what was going to happen, but he was fantastic."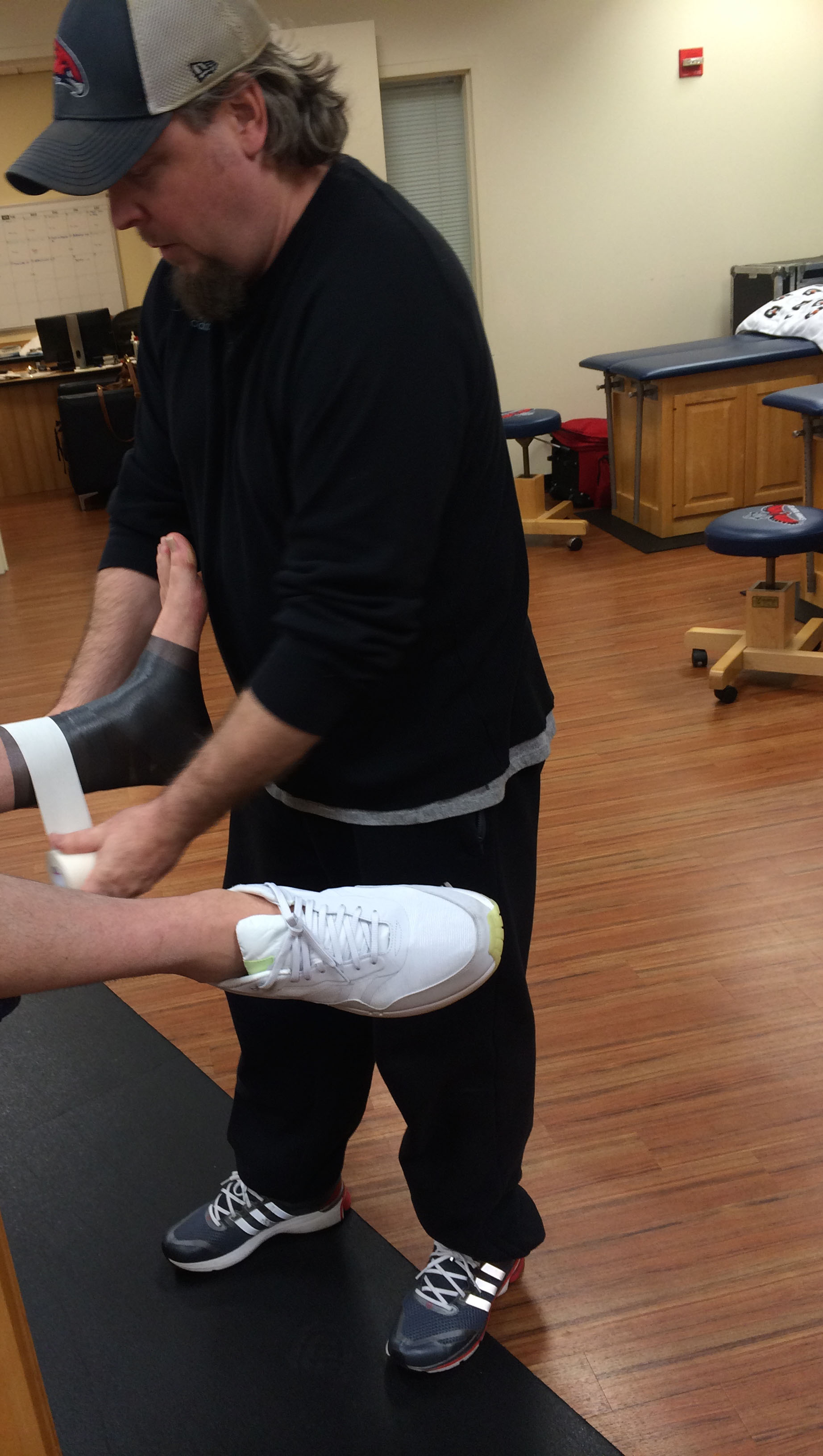 In the short video below, NATA's Renee Fernandes captures the essence of game day at Philips Arena with Atlanta Hawks Head Athletic Trainer Wally Blase, MS, ATC, just hours before the team takes on the Philadelphia 76ers. Blase highlights his insights into working his way into the head AT position and his reasons for remaining in the basketball setting.
Look for the story in your June issue of NATA News, or read it in the digital version here.
-Posted by NATA News Managing Editor Jaimie Siegle (jaimies@nata.org)