NATA Career Center
Welcome to the NATA Career Center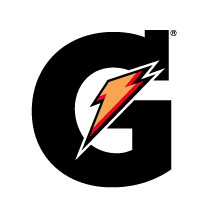 The new and improved NATA Career Center, sponsored by Gatorade, is the most comprehensive job listing service for athletic trainers worldwide. To upload your resume and search for athletic training jobs, you must be a NATA member. Click here to join, renew, or learn more about membership.
Job related links:
To view summary results of the 2014 Salary Survey, click here. The survey and online database are only available to NATA members.

For NATA Members/Job Seekers
FREE and confidential resume posting – Make your resume available to employers in the industry, confidentially if you choose.
Accessible to NATA members only – requiring you to create an account in order to log-in to the Career Center as well as to access individual jobs – which maintains this exclusive access.
Access to the National Healthcare Career Network (NHCN) – a growing network of more than170 health care associations and professional organizations
Job search control – Quickly and easily find relevant industry job listings and sign up for automatic email notification of new jobs that match your criteria.
Job listings on the NATA Career Center provide a broad range of opportunities for individual NATA members. We understand some positions may not be of interest to all members. We purposefully opted for the broader range of opportunities in order to provide interested members the chance to learn more about them.
Easy job application – Apply online and create a password-protected account for managing your job search.
Saved jobs capability – Save up to 100 jobs to a folder in your account so you can come back to apply when you are ready.
For Employers
Easy to use – the NATA Career Center is simple and easy to use. Get to everything you need with just a few clicks.
Searchable resume database – Because NATA represents the most qualified industry professionals, our resume database gives you access to the best possible job seekers so you can find your next employee without leaving your desk!
Auto notification – Set the criteria for your ideal job candidate, and our system will email you when new resumes are a match. No more time wasted visiting the site every day to see new candidates.
Job activity tracking – Your online account will include reports showing you the number of individuals who have viewed your job, applied online, and even how many times your job was sent out in a "job agent" or "emailed to a friend." You'll be able to see at a glance just how effective your ad is!
Online job posting information – Now you can manage your job postings online, any time. Add, edit and delete company postings right from your desk, or even copy an expired or deleted ad for increased time savings.
Secondary Schools Employment Grant Program
NATA is pleased to offer a
special service to secondary schools.
Thanks to the generous support of
Gatorade and Johnson & Johnson,
secondary schools pay only $75 to post a full-time job!